HELLO. WE ARE ENSEMBLE

We are a creative agency that has a soft spot for data and technology. Yet we believe that technology is a distraction and what people really want is just stuff that works.

We're a gang of geeks, translating 'data' into something dad would understand. We're tinkerers of tech looking for some friends to play with. We are creators in a newsroom, in search of new ways to tell stories.

AUDREY CHONG

CHIEF EXECUTIVE OFFICER

"ART… But make it Science!
SCIENCE… But make it Art!"

The marketing tension has always been about science versus art, and after the longest time, we are back to the fundamental truth about the magic of storytelling:

(Data + Logic) x (Creativity + Talent) = Better Work We Are All Proud Of™

From agency to client-side and back to agency, account management, media, product and brand marketing, Audrey has a uniquely holistic view and understanding of client business needs as well as pushing the boundaries of agency services.

ensemble is now her home-base for new convergences of creativity, marketing and measurable results.

PHANG MEI JENG

MANAGING DIRECTOR

"Guys, we're late! And… we need another 50 ideas!"

Mei Jeng has never thought in her life that she would ever be a mom. Today, not only is she a mother to a growing-up-too-fast 5-year-old, she is also "mom" to almost 100 other kids at ensemble.

Responsible? Check. Tireless? Check. Keeping us all in check? Check.

Always willing to try new things, her passion for exploring new ways to creativity has taken her from Wunderman, Y&R, Dentsu Malaysia to BBDO Shanghai and back home to Naga DBB.

Today at ensemble, she's imparting all her experience and knowledge to our youngbloods, while learning all of today's trends and tribulations from them.

DIDI PIRINYUANG

EXECUTIVE CREATIVE DIRECTOR

"Waaaiiit! Story me first!"

Didi likes loves story-time. Especially, other people's. On any medium, in any shape or form – literal, visual, oral, sculptural, digital or personal. Kind people call this trait "voracious curiosity". She calls it, "I just want to kepo".

She's a closet ad-romantic and has spent the last 18 years cracking briefs from every major industry, ranging from FMCGs, telcos, O&G and everything in between. Every new brief or project is a new opportunity to fall in love all over again.

When not wrangling data, creativity and futurism at ensemble, she loses herself in YouTube rabbit-holes, absorbing and retaining very useless facts about all sorts of everything.

SU LING CHAN

GENERAL MANAGER OF STRATEGIC PLANNING

"Success is all about the 5Gs… Grapple, Game, Geek Out, Gym and Google!"

Su Ling has 14 years of through the funnel marketing experience with a passion for data-driven top of the funnel marketing activities. A huge geek, she loves keeping abreast with latest data signals – from social listening to Google Ads audience insights, to DMP audience data.

She's worked across various industries and brands, but her greatest passion still lies in FMCG, probably because she loves to eat, cook, and has a 10-step skincare routine.

Besides the usual effectiveness awards like Effie, WARC, Tangrams, Spikes, Festival of Media, she's also been recognised by Campaign Asia as a Young Business Leader (finalist) in 2019's Women Leading Change Awards, appeared on the 2018 Woman to Watch list, and was Southeast Asia's Strategist of the Year in 2017.

When she's not at work grappling through excel, you can find her grappling at the gym with Brazilian Jiu Jitsu or at home with the PS4 controller.

NORMAN TANG

HEAD OF ART

"Norman is a Salmon swimming upstream."

He first swam upstream resisting please from friends and family about getting a proper degree and career.

He then swam up the torrents of life as a junior DTP artist, before landing an internship, job and awards at Dentsu.

He decided to switch to the salt-water seas of a career as a photographer, swimming in the seas of the regional fashion industry and also picking up a few photography awards along the way.

He got bored of salt water, and went back to swimming against the torrents of advertising. Despite his best efforts, he still could not avoid bumping into a few awards.

Ever the salmon swimming upstream, he's now taking us to greater heights as our Head of Art.
DATA. TECHNOLOGY. STORYTELLING.
We believe that data improves lives, and technology benefits humanity. We collaborate with creators and cut across screens. We breathe agility and build brands one story at a time.
CLOSE
MALAYSIA AIRLINES
A PROGRAMMATIC SOLUTION TO A PROBLEM-FILLED YEAR
In 2014, the twin tragedies of MH30 and MH17 really affected MAS. Consumer confidence was down, in an already financially depted marketplace.
How do we push promotions in a taste manner? We target. Programmatically. People who are already in the mindset of travel, will be pushed specific tailor-made banners that were relevant to their region or destination of choice.
Together with our social agency, Rally, we also deployed #keepflying a social campaign to unite Malaysians.
MAXIS
SAFE MODE
From a simple insight that 9 out of 10 drivers are safer with kids in the car, we brought it to life in a simple, smart and scalable manner.
Safe Mode is a crowd-sourced voicepack, featuring Malaysian kids donating their voices for a good cause.
This is the first voicepack of its kind in the world, and Waze loved it so much they decided to make it available worldwide.
We even got people writing in from France and Spain volunteering for the project. And our largest downloads, surprisingly, came from USA.
MyTeksi
MyTeksi SWAP
Taxi drivers get a really bad rep, thanks to a vocal minority who are against private driver services such as GrabCar and Uber.
The reality is, taxi drivers are decent, honest, hardworking Malaysians.
We decided to tell their story in a very honest manner. Authenticity is truly the key to the heart of our audience.
MyTeksi's facebook wall used to be filled with English speaking crowd. Today, it's much more colourful as the Malays too feel engaged in a relevant manner by the brand.
And it's definitely a bonus that we made a few taxi-driver's day too.
MILO
Ready, Breakfast, Go!
Everyone in Malaysia grew up drinking Milo. Problem was, they grew up, and decided coffee was a better drink for young adults.
To show Malaysians how a milo-fueled day can be, we didn't just storytell, but we decided to 'storydo' by involving the audience in a cross-screen game.
When you visit the site, you'll be given your special access code, and take control of your alter-ego via mobile.
SHELL
Pump 14/16/18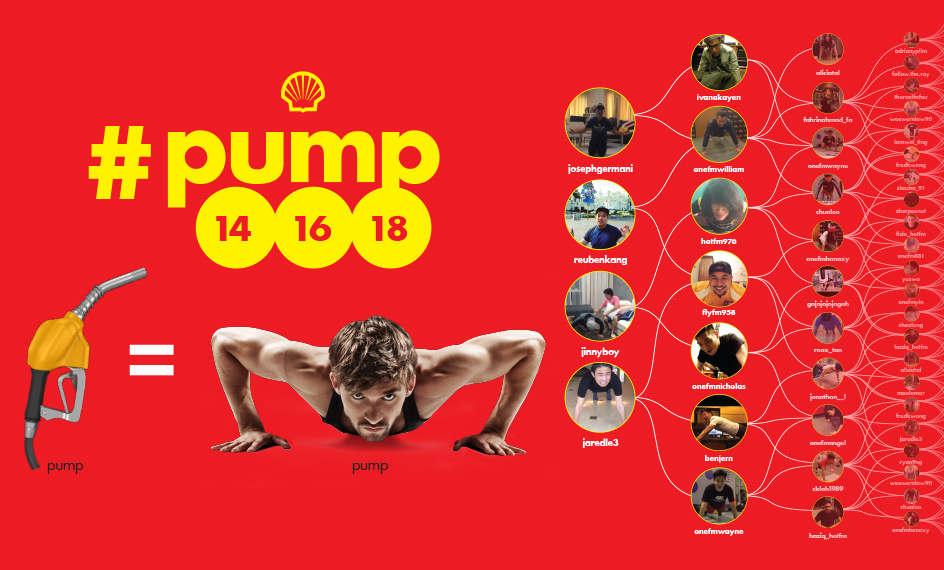 Every year, Shell organizes a pump-petrol-for-charity drive during the Raya season. Problem was, the dates of the charity was kinda... hard to remember. The reason's practical - petrol stations needed alternative days to replenish its fuel reserves to cater to the crowd. But it could be a challenge marketing-wise.
IDEA
We decided to make 14/16/18 a challenge for people to remember. So we worked with GrimFilms to transform the promo into a social challenge.
The term 'Pumping' is colloquial in Malaysia for 'push-ups'. And that's exactly what we did. Audience could film a video of themselves doing 14, 16 or 18 pushups and challenge their friends to do the same.
KFC
Hot & Cheezy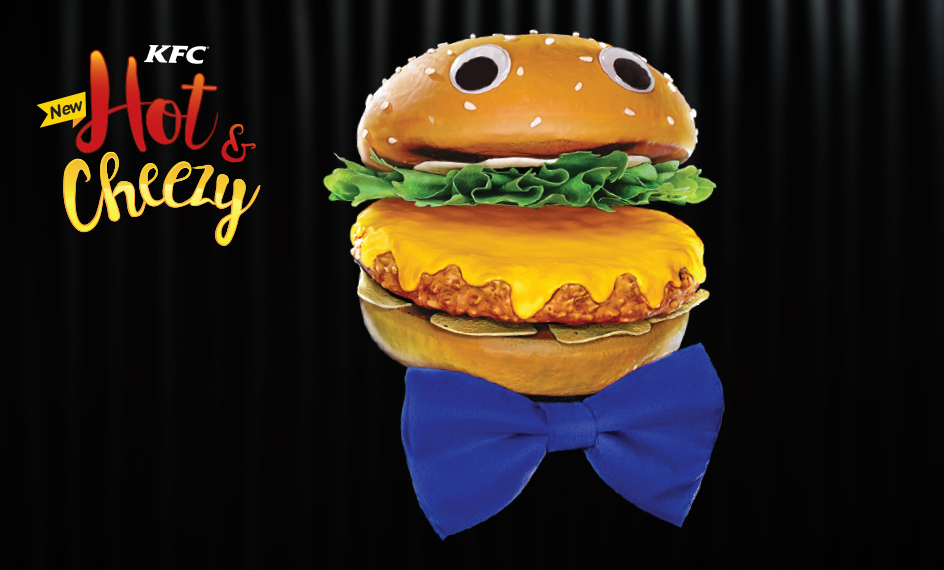 Hot & Cheezy is the hottest and cheeziest burger in town.
The idea's in the product, literally.
So we brought the burger to life, and programmatically tailor-made over 100 pre-roll films. Each and every one written specifically for the youtube video our audience was searching for.
Tune Protect
Tune Protect Special Newspaper buy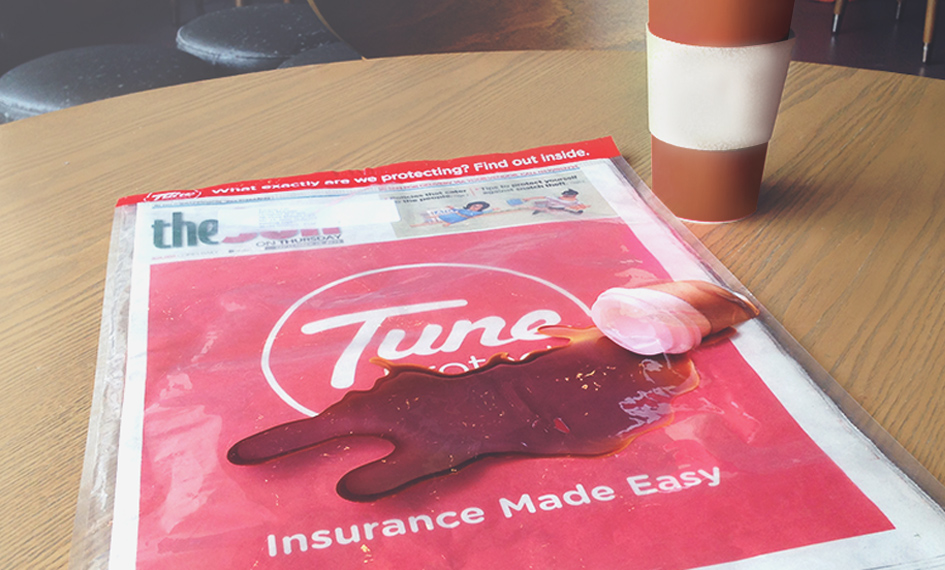 We can't let screens have all the fun. We believe it really depends on where our audiences are. Case in point, for Tune Protect, newspaper was still a very relevant medium.
To launch the brand, we created a newspaper 'prank' that really got Tune Protect noticed by Malaysians. And definitely gave audiences a reason to read up on the double-page advertorial.
WANT TO HAVE A CONVERSATION?
We'd love to talk to you. You can reach us through the details below.
For emails just send it to: lucy@mbww.com
Anything else you can try:
ensemble worldwide
Penthouse 1, Wisma LYL,
No.12 Jalan 51A/223, Petaling Jaya,
Selangor, Malaysia, 46100